THE GOLDEN GIFT FROM GOUDA
It all started with Ruud, the founder of Original Stroopwafels. Ruud was a proud representative of Swiss clocks. One day he heard that the company he was working for would go bankrupt. At that moment he decided that he no longer wanted to work for a company but wanted to start his own business.

He had different ideas but once he heard from an acquaintance about stroopwafels he knew it for sure. A real, traditional, freshly-baked stroopwafel was nowhere to be found in his birthplace, Amsterdam! "This is it", Ruud thought. "That's what I'm going to do!" And that's exactly what happened.
Because most of the stroopwafel bakers had their own recipes, Ruud went to look for an expert. Where else could one be found then in the hometown of the original "Goudsche Siroopwafel": Gouda! After tasting different stroopwafels, Ruud eventually met the friendly and goodhearted Nico, from Gouda.
Nico was a stroopwafel baker in heart and soul. But because of his age, he was thinking about retiring from his passion of baking stroopwafels. Nico had personally developed his special recipe and he noticed that the enthusiastic Ruud would be a worthy person to maintain his beloved stroopwafel recipe.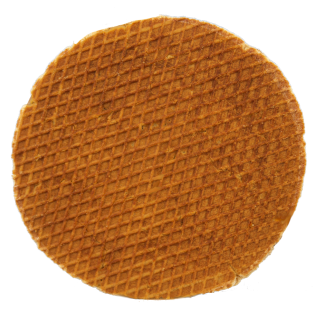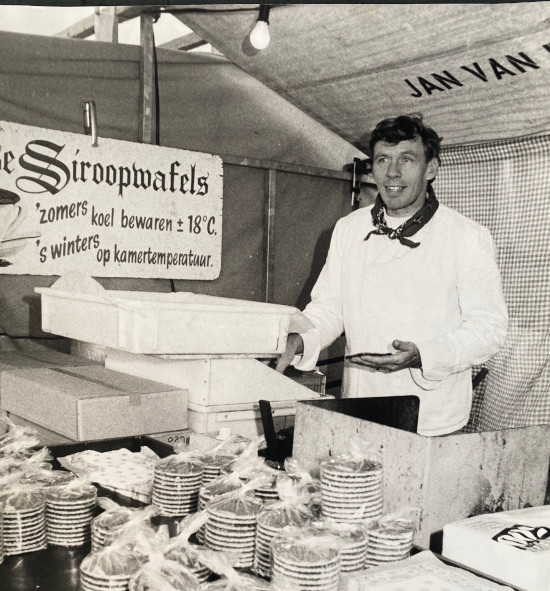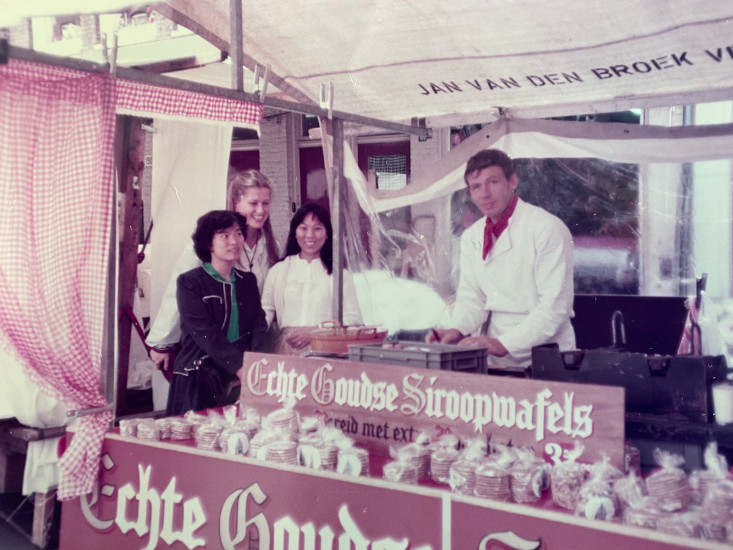 Since Nico didn't have anyone in his family to continue the family business, he wanted to teach Ruud his profession. After working together for several years, teaching Ruud the tricks of the waffelbaking trade, Nico decided to retire.

At that time, Ruud had his own stall at the Albert Cuyp market and a growing group of loyal costumers. Upon retirement, Nico gave his precious secret recipe as a gift to Ruud.
Ruud came into possession of something unbelievably special: a very old, and according to experts, the most delicious stroopwafel recipe in The Netherlands. Today, the same delicious stroopwafel is still freshly-baked on a daily basis using the original recipe.
Throughout the past decades it has gained many loyal fans from all parts of the Netherlands. But it's not just famous in the  Netherlands. Our stroopwafels at the Albert Cuyp market are known worldwide and are listed in tourist guides, airline magazines, newspaper articles, many websites and forums, as well as shown on many TV and YouTube programs.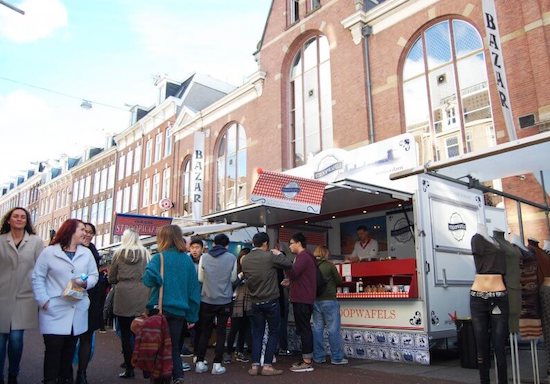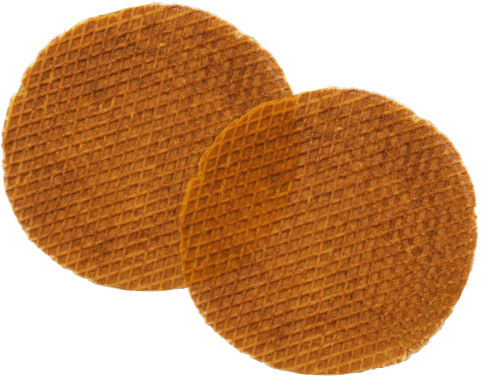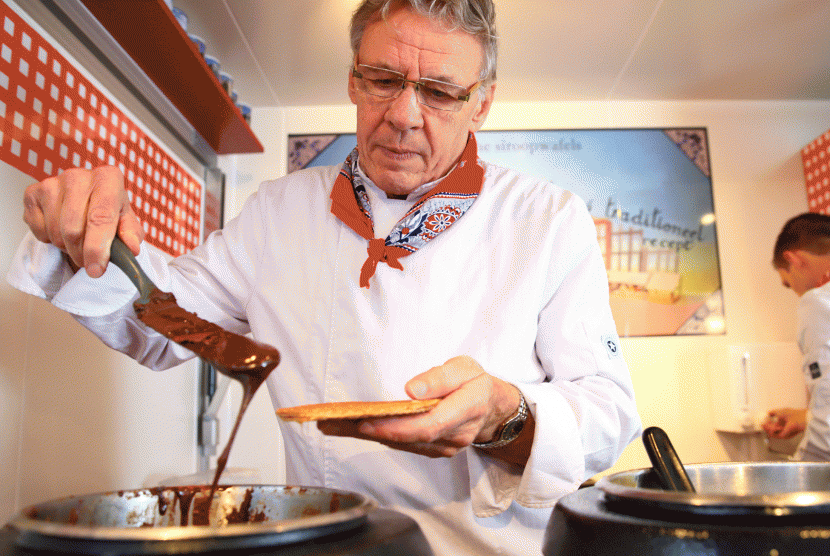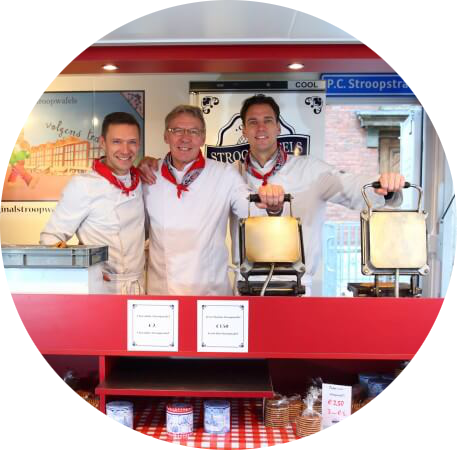 "You are warmly welcomed to visit us at the Albert Cuyp market and enjoy our freshly-baked Rudi's Original Stroopwafels!"
Nowadays, TV reporters and vloggers from all over the world regularly visit the Albert Cuyp to show typically Dutch products. Often they film the real, original stroopwafel as the highlight of the program.
Since about two decaded, Ruud works with his son, Dennis and his son-in-law, Alex. Even Ruud's grandchildren can't wait until they can help out at the stall. The future of the Original Stroopwafels at the Albert Cuyp market is now guaranteed to continue for decades to come.